Not to be confused with SeaWorld.
Sea World is a water themed park located in Australia, Gold Coast Queensland. It is best known for its rides such as Storm, Jet Rescue and Viking Revenge Flume.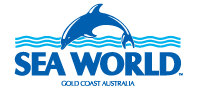 Ad blocker interference detected!
Wikia is a free-to-use site that makes money from advertising. We have a modified experience for viewers using ad blockers

Wikia is not accessible if you've made further modifications. Remove the custom ad blocker rule(s) and the page will load as expected.