Steel Hawg is a steel roller coaster located at Indiana Beach. The ride, built by S&S Worldwide, is the steepest roller coaster in the United States. Along with the "beyond-vertical" drop, the ride also features an outward-banked turn, downward barrel roll and "hang-time".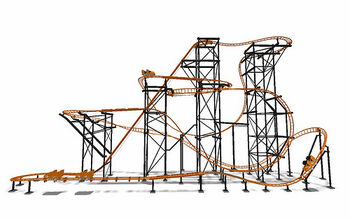 Ad blocker interference detected!
Wikia is a free-to-use site that makes money from advertising. We have a modified experience for viewers using ad blockers

Wikia is not accessible if you've made further modifications. Remove the custom ad blocker rule(s) and the page will load as expected.