Suspended Looping Coaster
Statistics

Installations

35
SLC (Suspended Looping Coaster) is a compact inverted roller coaster model made by Vekoma. It is one of two inverted roller coaster models made by Vekoma (the other being Shenlin).
Variations
Edit
662m Prototype
Edit
This was the first version of the Suspended Looping Coaster. Your ride experience starts when the train departs from the station, directly onto the 101.7-foot (31.0 meters) tall chain lift hill.  Once at the top, the train goes on a steep, banked turn to the right where it enters the first inversion element, a roll over.  Then, upon exiting the element, the train goes up a hill which features some banking at the top before descending and approching the next inversion, a sidewinder.
689m Standard
Edit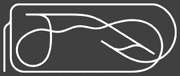 Most Suspended Looping Coasters use this layout, however, there is a difference compared to the 662m Prototype. The train instead curves again, dips and rises up again to hit the final brake run.  After the train is stopped, the brakes release, and the train curves to the right, travels past the maintenance track, before the train makes an another right turn to the station.
===765m Extended w/Helix

787m Extended
Edit
Installations
Edit
Name
Park
Opened
Closed
Model
Status
Arkham Asylum - Shock Therapy
Warner Bros. Movie World
December 26, 1995 (as Lethal Weapon – The Ride)
April 7, 2012 (Arkham Asylum – Shock Therapy)
N/A
765m Extended w/Helix
Operating
Batman The Ride
Six Flags México
April 14, 2000
N/A
689m Standard
Operating
Ednör - L'Attaque
Serial Thriller
La Ronde
May 15, 2010
May 29, 1999
October 30, 2005
689m Standard
Operating
El Condor
Walibi Holland
May 1994
N/A
662m Prototype
Operating
Fly – The Great Nor'easter
Morey's Piers
1995
N/A
Custom
Operating
Kong
Hangman
Six Flags Discovery Kingdom
Opryland USA
May 1998 (as Kong)
May 1, 1995 (as Hangman)
1997
689m Standard
Operating
Mind Eraser
Mind Eraser
Mind Eraser
Mind Eraser
Darien Lake
Elitch Gardens
Six Flags America
Six Flags New England
May 17, 1997
June 2, 1997
May 20, 1995
May 24, 1997
N/A
689m Standard
Operating
Odyssey
Fantasy Island
May 23, 2002
N/A
Custom
Operating
T²
Kentucky Kingdom
1995
2009
662m Prototype
SBNO
Vampire
Walibi Belgium
1999
N/A
689m Standard
Operating
Vortex
Pusing Lagi
Siam Park City
Jerudong Park
2007
1997
2005–2006
787m Extended
Operating
Ad blocker interference detected!
Wikia is a free-to-use site that makes money from advertising. We have a modified experience for viewers using ad blockers

Wikia is not accessible if you've made further modifications. Remove the custom ad blocker rule(s) and the page will load as expected.