Tornado

00:06

Example

General
[[File:|link=|center]]
Park
Sommerland Syd
Location
Tinglev
Status
Operated
Operated

July 2, 2005

-

2011

Opened

July 2, 2005

Opening
Cost
Height restriction
Statistics
Manufacturer
Builder
Designer
Type
Type
Model
Invertigo
Riders per train
Riders per hour
Lift/launch system
Height

feet

Drop

feet

Top speed

mph

Length

feet

Dimensions

feet feet

x

feet

feet
Duration
1:30
Inversions
3
Steepest drop
Maximum g-force
5

 Tornado is a invertigo (Vekoma) coaster. There´s four of its kind in the world, three of them in the united stated, and one in France and Sweden. Tornado was first build in the danish theme park, sommerland syd, which went bankrupt, beacuse of a lousy 2011 summer period .
At the start, passengers get pulled up into 40 meters of height, either backwards or forwards, depending on which seat you choose. Then the train gets realeased from the chain, and it goes down the drop and hits a maximum speed of 50 mph/80 kmh. Then you hit the cobraroll, and get a kick of 5 G´s, which makes it the (shared) 4th most G-forced roller coaster in the world. And then the loop, do I have to say anything about that? after all of that, you, again, get pulled up to around 40 meters, and the it all againg, reverse.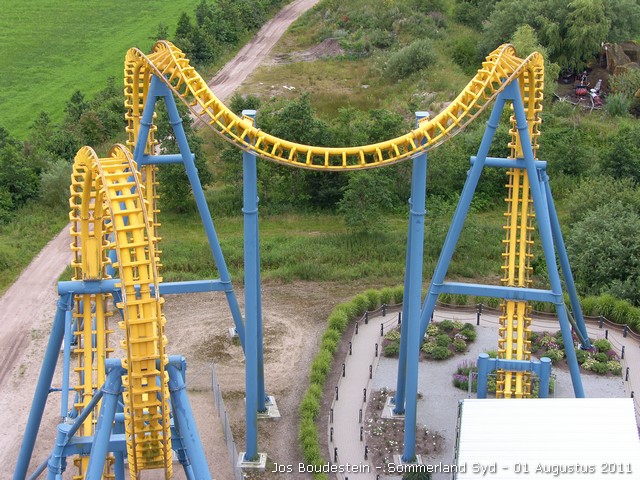 height: 40m/131 ft.
length: 308m/1013 ft 
maximum speed: 80kmh/50 mph
duration 1:3
inversions: 2, cobraroll and loop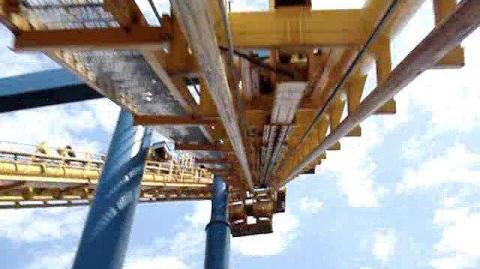 G-force: 5G
Ad blocker interference detected!
Wikia is a free-to-use site that makes money from advertising. We have a modified experience for viewers using ad blockers

Wikia is not accessible if you've made further modifications. Remove the custom ad blocker rule(s) and the page will load as expected.